At the time of writing, strict travel restrictions are in place throughout Canada to reduce the spread of COVID-19. We encourage everyone to dream now, travel later.
Travel in British Columbia explained
Nimmo Bay Resort is a wilderness destination in British Columbia, but what many people don't know is that the Nimmo team is also a world-class resource for trip-designing, travel planning and all your booking needs. From choosing hotels, getting from A to B and everything in between, the Nimmo team has you covered and are happy to share local tips, favourite spots and their insights to make your journey smooth and memorable.
If you aren't from British Columbia (or even if you are) travel within this vast and untamed province can be intimidating. In this blog, we demystify the travel options and share a few o favourite itinerary ideas to inspire you.
airlines you need to know about
Let's start with some of the basics–air travel providers. In British Columbia there are large airlines, regional providers and floatplane companies and each of these operators have their speciality.
Now that we've covered some of the floatplane companies, let's touch base with the larger airlines.
Pacific Coastal Airlines: PCA operates out of the south terminal of the Vancouver Airport and services many of the smaller communities in British Columbia as well as Victoria and Tofino. If you would like to get from Vancouver to Bella Coola, Port Hardy, Tofino or Campbell River, PCA is your best bet for a regularly scheduled flight from Vancouver.
Air Canada: For air travel between Vancouver and Victoria, Air Canada might be your best option. Although this is one of the big players in international aviation, they also service some of the smaller routes in British Columbia and offer several daily flights between Vancouver and Victoria.
driving around Bc: the must dos and the definitely don'ts.
If you are planning a self-drive trip in British Columbia, you can expect some stunning routes, gorgeous sites to stop at and some long days! As road-trip lovers, the Nimmo Bay team is here to help you make the most of your time on the road and to offer some top tips to help you see the best of BC.
The highlight reel
If you are considering driving around BC, Vancouver Island is not to be missed. With Victoria anchoring the south of the island, Tofino drawing people to the end of the road on the west side of the island and Port Hardy at the north as the gateway to the Great Bear Rainforest, Vancouver Island is truly a road trippers paradise. You can easily spend over a week visiting the sites on the island and if you are looking for advise, the Nimmo Bay team has you covered with local insights.
The lesser known ranch lands of the interior of British Columbia are certainly worth the drive from Vancouver. Within 4 or 5 hours of scenic travelling through canyons and small towns, you can find yourself exploring family run ranches, checking out dusty villages that seem untouched by time, and experiencing the charms of country life. Ashcroft, Clinton and areas surrounding Kamloops are all worth exploring and we highly recommend booking yourself some time in the saddle at a true, western dude ranch. Ask the team for luxury dude ranch suggestions.
If you are looking for good food and drink, time relaxing lakeside, wine touring and maybe a bit of nightlife, the Okanagan is calling for you! A short road trip from Vancouver and featuring the lakefront city of Kelowna, the Okanagan is best known for its dry, hot summers, great wines and endless lake access.
Some things to avoid
A common mistake when planning a road trip through British Columbia is not dedicating enough time to the journey. The distances can be long and there are plenty of spots to stop along the way that you won't want to miss. Don't sell this great province short by planning too little time for each day's journey–you'll regret not making the stop to explore an eclectic roadside shop, skipping the hike that leads you to a ticked-away waterfall, not refreshing yourself with a dip in a secluded lake or stopping for a picnic along the way.
There are so many amazing sites to see, so we suggest avoiding some of the most common and over-visited locations. Cathedral Grove, an incredible stand of old growth giants on Vancouver Island, is impressive but there are quieter, equally impressive and less frequented forests to see. The Nimmo Bay team suggests getting off the beaten path, even just a little, to skip the crowds and they will share their secret spots if you ask (they won't be published).
Avoid the tourist trap restaurants, hotels and busy shopping districts. Do a bit of research or ask the team at Nimmo Bay for some local tips so that you can support small businesses, see the best of BC and skip the spots that underwhelm with crowds and kitsch.
3 sample itineraries
The team at Nimmo Bay is happy to help you plan and book your adventure in British Columbia, whether it includes a visit to Nimmo Bay or not, and like everything at Nimmo Bay, the itineraries they create are always customized.
Here a few options that can be used as an outline to get your started.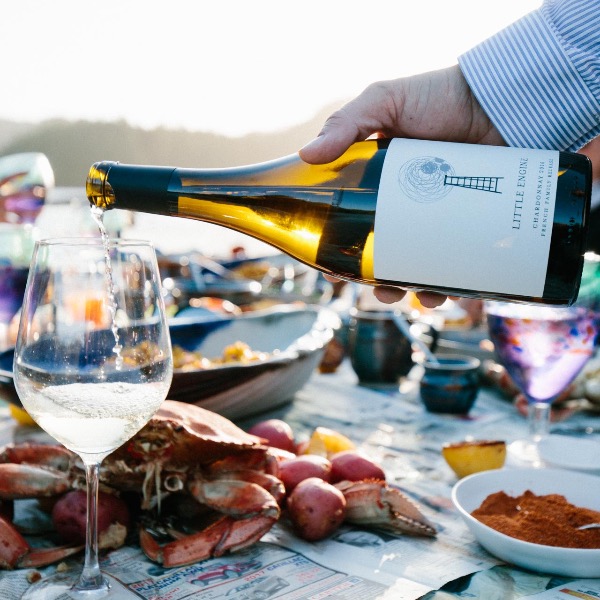 Vancouver Island
Day 1-3: Victoria. Fly to Victoria and choose between some of the fantastic hotel options in the city. We recommend considering the Fairmont Empress in downtown Victoria or, if you prefer something a bit more removed from the hustle and bustle of town, we think the Oak Bay Beach Hotel is a great option.
Day 3-6: Tofino. Any trip to Vancouver Island is not complete without a trip to Tofino. Wild, west coast beaches, a quaint town with an end-of-the-road vibe and some of BC's best restaurants and outdoor experiences, Tofino is on everyones must-see list. We recommend the Wickaninnish Inn for accommodation, Pluvio for a bite to eat, and the Jeremy Koreski Gallery to collect some art.
Day 7-10: Nimmo Bay. Fly directly from Tofino to Nimmo Bay and reconnect with true wilderness.
Day 10-12: Vancouver. Finish your adventure in the city and enjoy the sites, sounds and unique culture of this world-class city.
---
the okanagan
Day 1-3: Whistler. Although it may seem like it's overdone or an example of the tourist trap we already told you to avoid, Whistler is, in fact, an amazing destination if you're looking for luxury accommodation, world-class museums and outdoor adventure opportunities that rival any mountain town on the globe. Don't miss the Squamish Lil Wat Cultural center and the Audain Art Museum and if you're looking for views, the Peak to Peak Gondola is worth the visit.
Day 3-7: Black Sage region and the Similkameen valley. Amazing scenery, the best BC wines and just far enough from the crowds to feel the pace slow. Ask the Nimmo Bay team for suggestions right from the sommelier for the best self-guided wine tasting options and if you are interested in a guided experience, check out Tania and the TT Wine Counsel.
Day 8-12: Nimmo Bay. Head back to Vancouver and onwards to Nimmo Bay to experience the rainforest after the desert.
Day 12-14: Return to Vancouver to finish off the tour before flying home.
The wild west: BC's interior
Day 1-2: Vancouver. Begin your stay in the city and gear up for a country adventure.
Day 3-8: Explore the Fraser River Canyon as you make your way to a hidden away ranch where you can enjoy riding horses, fishing, hiking or just soaking in the western vibes. Spend some time connecting with the history of this part of the province–the gold rush, the railroad and the rodeos.
Day 9-12: Nimmo Bay. Fly from a small interior lake to the rugged coast to experience the other side of the coin. Pairing the ranch lands with the coast is an amazing way to experience the very different sides of BC.
---
Ask us for more information
The Nimmo Bay team is here to help you pull all the details together for an unforgettable trip. With years of experience, contacts at the finest locations in the province and a passion for setting the stage for life-long memories to be created, the Nimmo Bay team is your resource for planning and booking.
---
Words: Brianna Sloan
Photos: Jeremy Koreski