A UNIQUE ELOPEMENT
Written by the bride, Stacy
When we talked about getting married, there were three things that were important to us. We didn't want a big, traditional wedding that we had to spend all year planning. We wanted the day to be a relaxing, intimate celebration we would always remember. We wanted something that reflected us and allowed us to have quality time with each other.
Nimmo Bay exceeded our expectations in every way.
FIGURING IT OUT AS WE GO
We didn't have a plan when we arrived, but the Nimmo Bay team still delivered on a truly unique and romantic experience. When you let go of expectations, it's amazing what delightful surprises await. It was simultaneously low-key and chill, yet high-key adventurous and luxurious.

The day after we arrived, we went "location scouting" around Nimmo Bay to find a place to hold our ceremony. Within a 30 minute boat ride were remote islands with scenic mountains in the background, a floating sauna that could be transformed for a wedding on the water, and a lush, green forest for a Fern Gully feel.
While beautiful, none of the locations felt quite right.

The image we couldn't forget was the breathtaking view outside of our cabins. The tide ebbing to and from the rocky shore up to our cabins with a layered landscape of evergreen trees in the background encapsulated why we chose to elope here. No one had gotten married on Nimmo Bay's property before, but that was the spot.
---
---
IT TAKES A VILLAGE
Our wedding included moments all around the property – we exchanged our vows on the shore, signed our license in the Cedar Room, and shared a cocktail together at the bar.
We were lucky to have Deborah Murray, one of the owners of Nimmo Bay, marry us at the spot that caught Craig's eye all those years ago. [Operations Coordinator] Breanne Beckett and [Concierge] Francisco Escobar served as our witnesses and de facto maid of honour and best man.
We could see and feel the attention each of the staff members put into our wedding, from the handmade arch to the last-minute hair and makeup assistance. It's not everyday the chef is also the makeup artist at your wedding! Every department of Nimmo Bay's small team had a hand in our wedding.
---
ALWAYS LEAVE ROOM FOR THE UNEXPECTED
After our ceremony and drinks, Frank surprised us with a very special heli ride to the top of a mountain to snap some out-of-this world photos! It was freezing, but it wasn't raining and seeing the sunset from the mountain on our wedding day was straight out of a fairytale. It was surreal.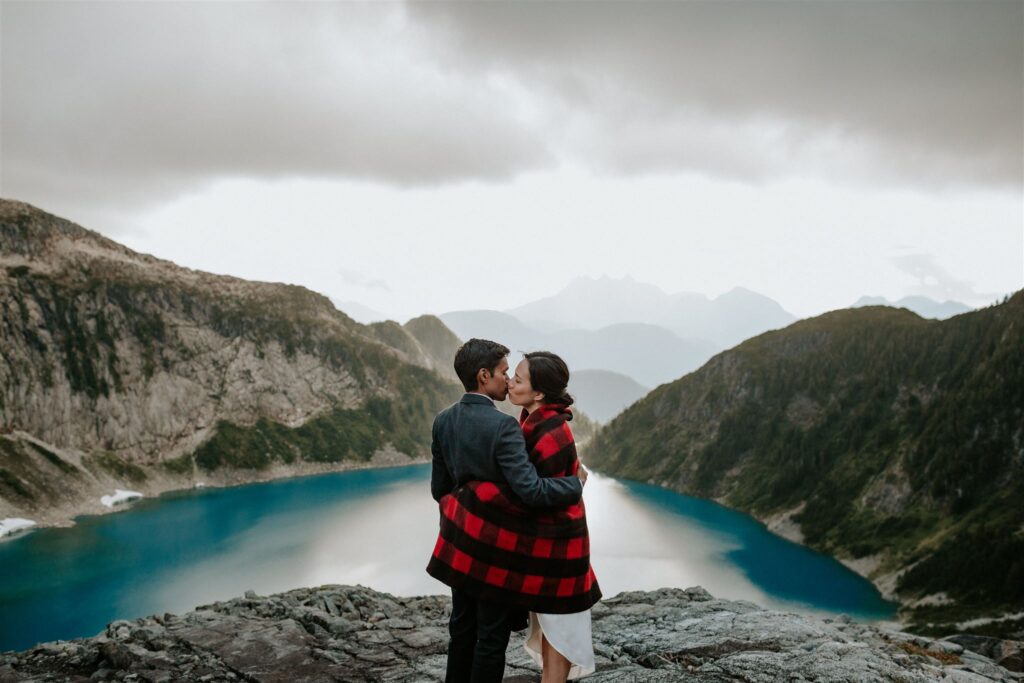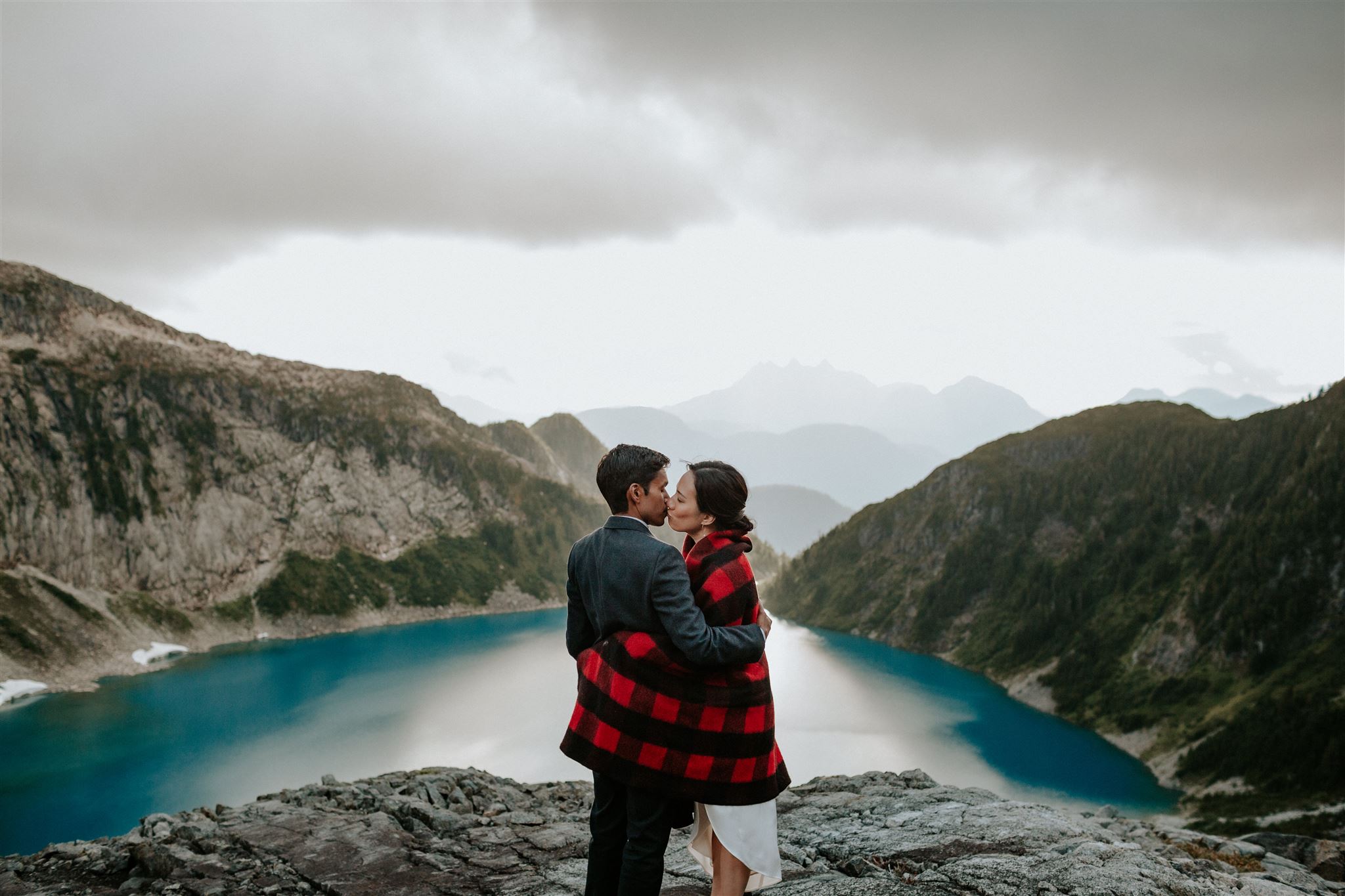 We ended the day with a private crab boil dinner with a custom cake in the Cascade Room, just the two of us with some music and candles in the background overlooking the waterfall. The whole day was a magical way to get married from start to finish.
GETTING THE MOST OUT OF YOUR STAY
Our wedding day was just one out of five days we spent at Nimmo Bay. We highly recommend adding trip enhancements to get the most out of your time in this special part of the world.
The day after our wedding, our pilot Tim took us on an all-day Helicopter Adventure tour. We hiked untouched alpine meadows, had a delicious lunch spread on a glacier, and fished in clear rivers teeming with salmon. It was like something out of National Geographic!
Our last day was devoted to relaxation. Our Wellness Experience included yoga, a couples' massage, and hot tub soak to end our "wedding week."
For two people who love the outdoors, we couldn't have imagined a better place to get married than Nimmo Bay. We arrived as guests, but left with new friends that are now like family.
---
This story was written by the bride, Stacy La
Photos: Kim Kufaas